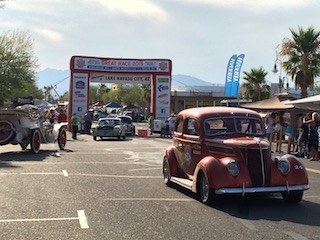 Wow, I can't believe how time flies, how busy I've been, and how many events have been hosted in our great town of Lake Havasu City!
The Hot Air Balloon Festival (a must if you haven't ever been), Pyrotechnics Convention & Show (always a Blast), Spring Break (weeks of watching lots of crazy fun), multiple Bass & Striper Tournaments, and Desert Storm ….. To name just a few so far this year.
After I post this, I'll be heading to Main St to watch all the vintage cars arrive in Lake Havasu City as their last Arizona stop along their trek during The 2015 Great Race. Maybe I'll see you down there!!