10/21-25 - 38th Annual Relics & Rods Run to the Sun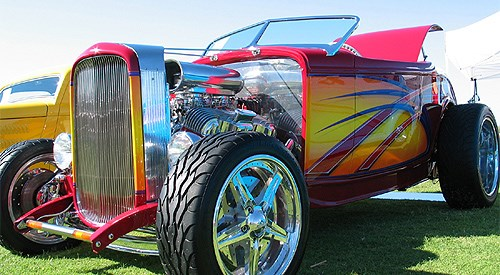 This is the Relics & Rods Car Club's 38th Annual Run to the Sun Car Show, one of the largest car shows in the Southwest!
5 days packed with something for everyone…
There'll be a Meet & Greet, the infamous Relics & Rods Cruise Night on MainStreet, a Show & Shine, Dinner/Dance, Ladies Fashion Show, an Engine raffle with giveaways and 50/50 drawings throughout the event. Sunday will end the event with a Parade downtown. More Info
10/23 2nd Annual "Walk to the Moon" Car Cruise
This is a great car show put on by a group of local car builders volunteering their time for a good cause.
It will be held in the alley behind Mudshark Brewery…. but don't let that fool you…
There will be the infamous "Valve Cover Races," car show, live bands, raffles w/great gear and, of course, delicious Mudshark Brewing Co. beer to sip on. This is a family event, so pack up the car & dad on down. All proceeds donated to The Norona Effect as they strive to make a change in how childhood cancers are treated. Come check it out!
10/23 - 24 - Parker Enduro

This classic race that dates back to the 1960s on the Parker Strip section of the Colorado River, on the Arizona-California border. Sponsored by River Dave's Place, it's sure to be filled with excitement.
11 Divisions will be running, plus NEW FOR 2015 A FRIDAY 2 HOUR MINI BOAT ENDURO! This race will be held on Friday afternoon in front of the Blue Water Casino. The "SPIRIT" of this race is to bring back mini endure racing and have fun! More Race Info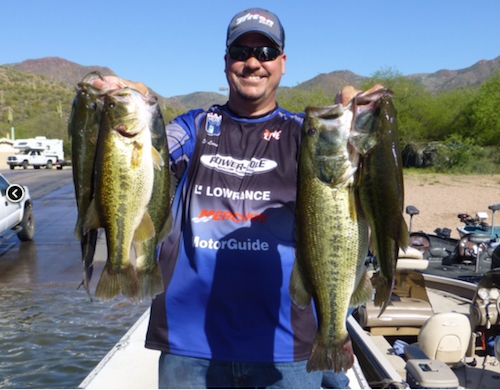 10/24 - Arizona B.A.S.S. Nation Qualifier #5 Fishing Tournament
Come out to this national qualifying fishing event which is open to the public.
You must become a member of AZ B.A.S.S Nation. Non-boaters are welcome and will be paired with a boater. Click Here for more info
10/25 - 4th Annual Marine Corps League Charity Golf Tournament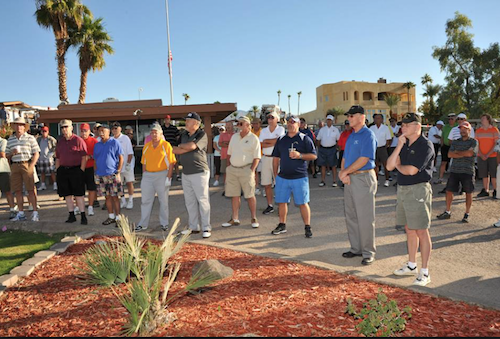 Lake Havasu Marine Corps League's 4th Annual Charity Golf Tournament invites you to a four person scramble at The Courses at London Bridge Golf Club. More Info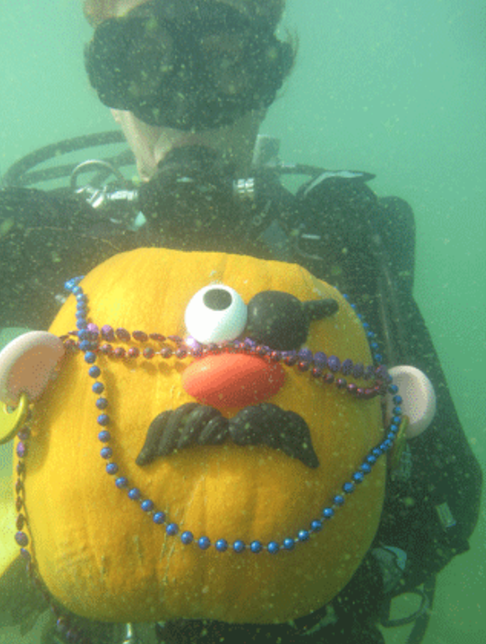 10/25 - 13th annual Underwater Pumpkin Carving Contest
Divers bring pumpkins and carve them underwater! Carving a pumpkin underwater is not as easy as you may think! Prizes given to the most creative and festive pumpkins. More Info
10/31 - American Bass Anglers Fishing Tournament
"Open to the public" bass fishing tournament, however, you must become a member of the ABA to fish in this tournament. Non-boaters are welcome and will be paired with a boater. More Info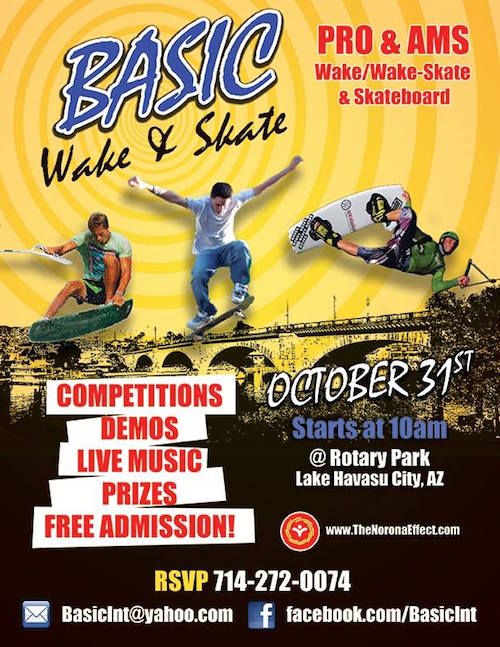 10/31 - Basic Wake & Skate
This is an exciting new event that features both wakeboarding and skateboarding contests (Pros & Ams), including a special new category: "Best Of Both"- giving recognition to multi-talented athletes. Demos, raffles, and live bands on hand to entertain the competitors and spectators throughout the day. There will also be an official after-party at a bar and grill for the adults.
There will be wakeboard and skateboard contests. Wakeboard competitions will be held in the lake directly in front of the skate park. Both skate and wake competitions will be open to pros and amateurs that register. Event is open to the public and all are invited down. More Info
10/31 - 10th annual Fright Night on Main St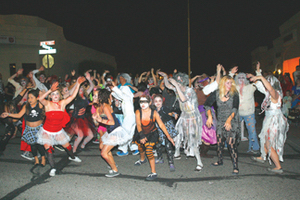 Local ghouls, ghosts, and goblins will be collecting candy and treats from participating Main Street businesses. McCulloch Boulevard is closed to traffic as thousands of children (and adults) arrive in costume with their bags open and ready. There will be activities, food, beverages and fun for the entire family! Local bars and restaurants will be open for the 'adult' trick-or-treaters as well. More Info