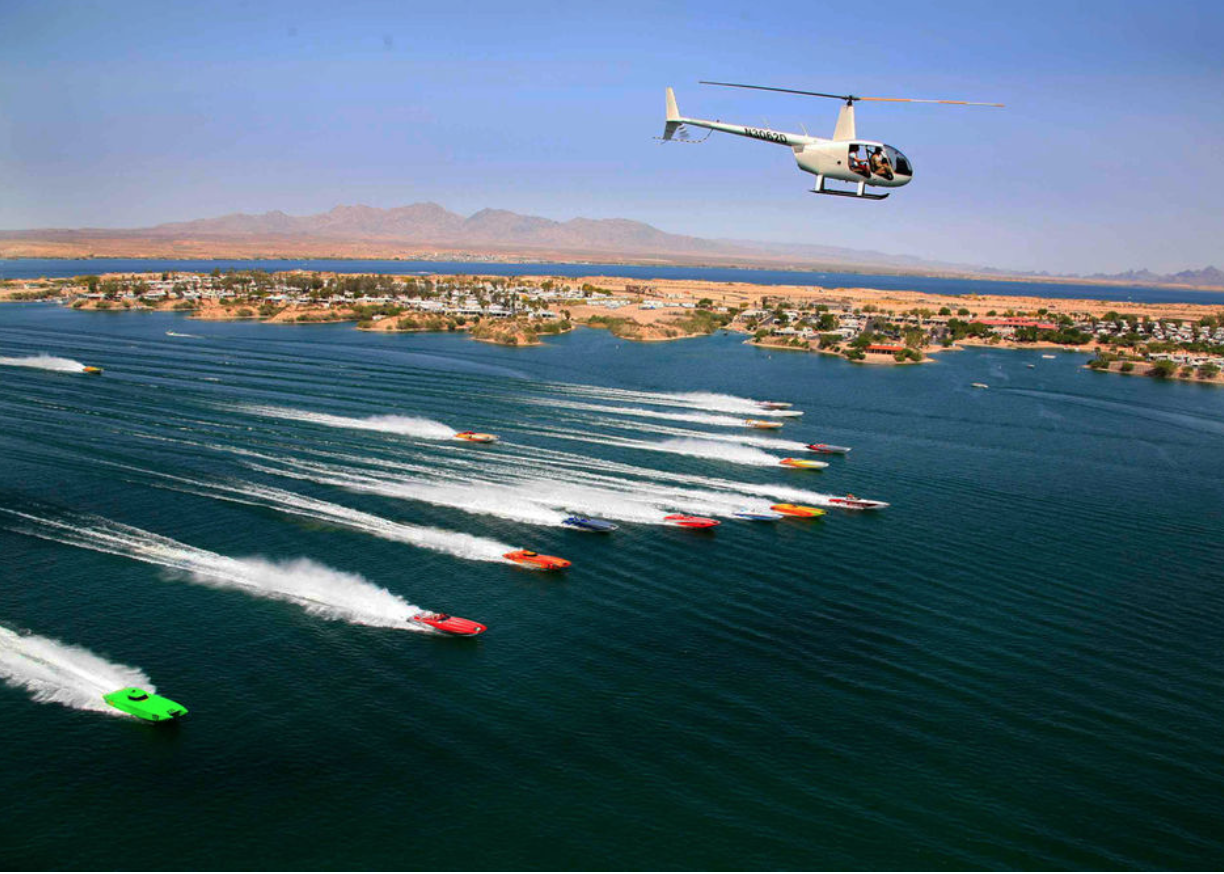 Thursday is Desert Storm Street Party. It's sure to have the biggest, fastest, & coolest boats in the nation along with displays from vendors and suppliers. Be sure to stop into River Dave's Booth, check out all the swag, listen to the tunes, & ask Stacy and/or Paul (OwnHavasu.com) about their "Unfair Advantage!"
Friday is Desert Storm Poker Run. Whether you plan to watch the Parade of Power before they take off, or raft up down river to watch the power speed by, it is always an angry pack event.
Saturday head to the surrounding bluffs on the Island near Site Six twitch the crazy-fast speeds of the Desert Storm Shootout. Drivers run a 2 mile course starting near the Site Six Launch Ramp south along the California side of the lake.
If you don't have a boat, but still want to enjoy the weekend, head to Power in the Park at Windsor Beach on Friday & Saturday. There will be plenty of power-packed activities, music, & contests to keep your attention.
It's easy to see why so many people are coming here, so if you're in town, and thinking of buying or selling, call us at OwnHavasu.com